Scardino Doors recently completed the installation of an entirely unique custom door for a home along the Chattahoochee River in the Atlanta area. This modern feature is stately and simple in its design, and massive in size.
A Perfect Fit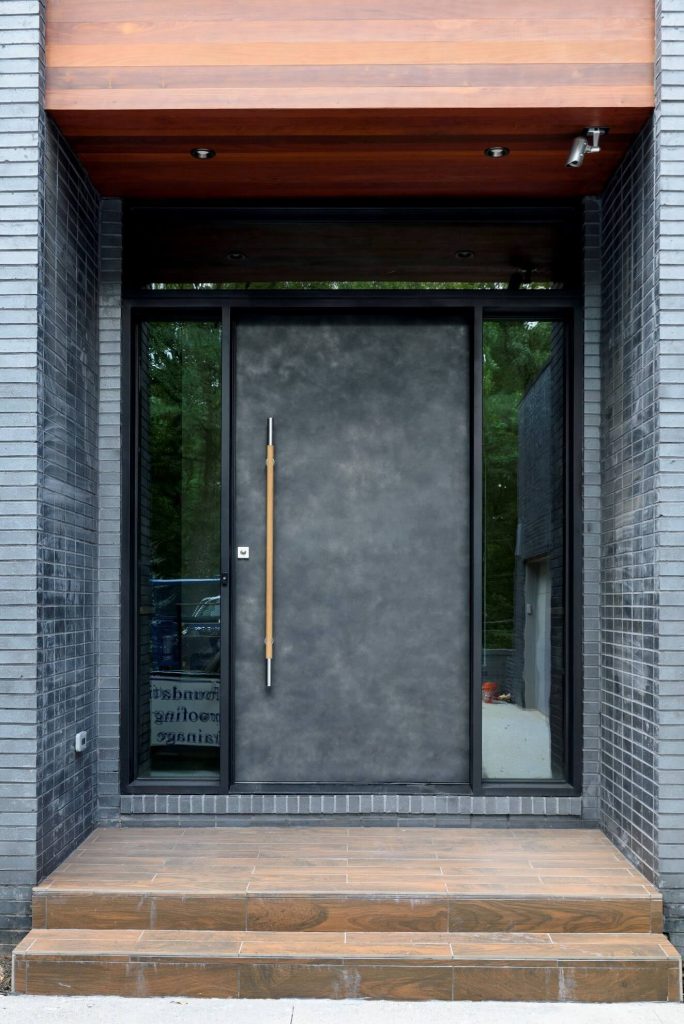 Surrounded by three glass windows, this solid steel door is an imposing figure that fits perfectly with the clean lines and solid blocks of color found throughout the rest of the home.
Down to the Details
When designing a door that would occupy such a unique space, all aspects of the home's architecture were taken into consideration in consultation with the home owner and applied to each detail of the door, down to the lock. As you can see, not all wrought iron and steel designs involve decorative scrolls or ornamentation of any sort.
Functional and Innovative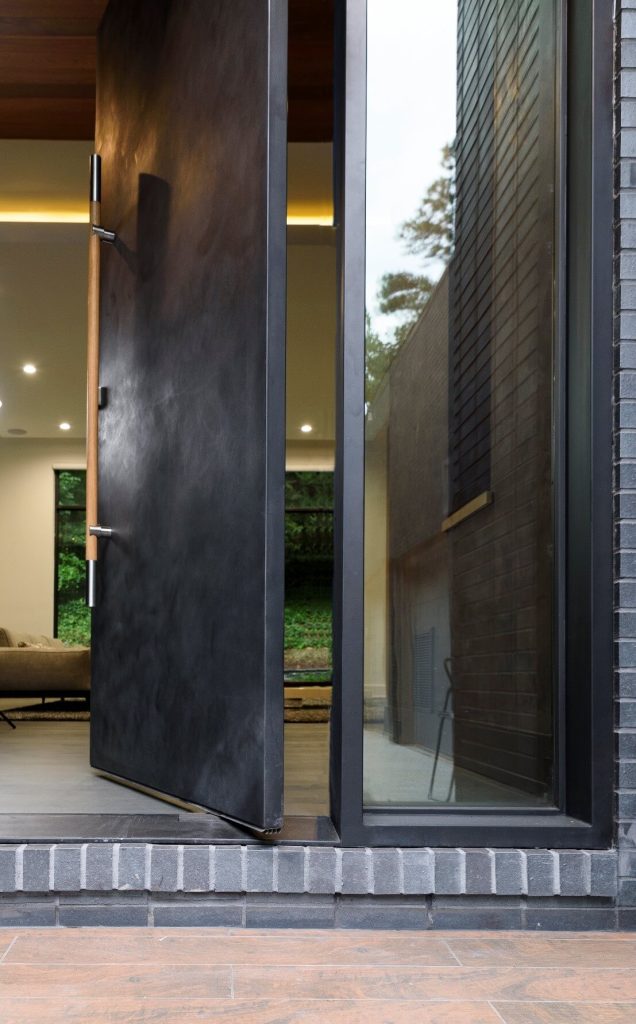 Reflecting the contemporary design of the home, this door features a single, vertical, wood and stainless steel handle paired with a simple, stainless steel lock. Furthering the uniqueness of this installation is the pivot hinge that allows the door to create even more of a statement upon opening.
Thinking Ahead
Doors such as this one need to be commissioned before the home is completed. Because of the massive size of the door, the weight of the materials, and the load-bearing hinge, several layers of concrete were poured beneath the front steps to support it.
See Something You Like?
If you're thinking of installing a custom door of any style in your home, be sure to consult with the design experts at Scardino Doors and give us a call at 404-999-5273 or fill out our online contact form today.