At Scardino Doors, we recently had the privilege of installing 10 doors and a balcony in a home in Sandy Springs. This whole-house update featured American-style wrought iron and a mixture of square-top and segmented arch doors.

A Strong Presence
These stately doors draw the eye with their complementary balance of glass and wrought iron. Balanced in their differences, the square-top doors around this home employ large panes of glass and minimalist geometric metalwork, while the segmented arch front doors feature masculine scrollwork — with a design matching the iron rail of the front porch — textured glass, and expanses of iron.
An Attention to Detail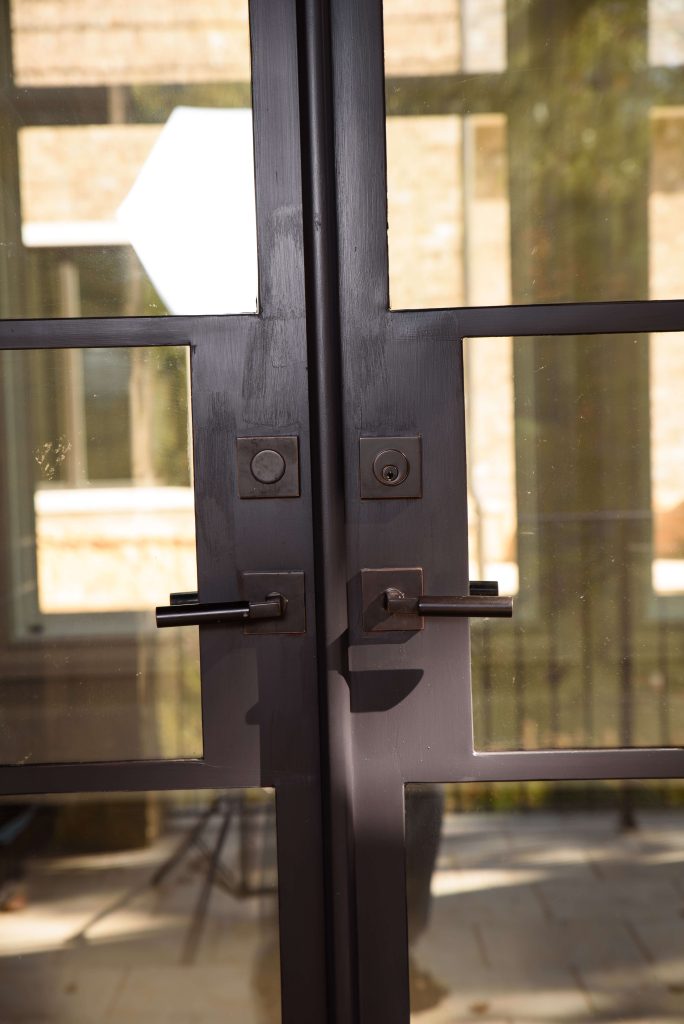 The levers and locks installed in these doors blend beautifully with the home's décor and mirror the square shapes and clean lines found throughout. Pairing the minimalistic quality of the door with beautiful functionality, this hardware is just as attractive as it is practical.
A Touch of Romance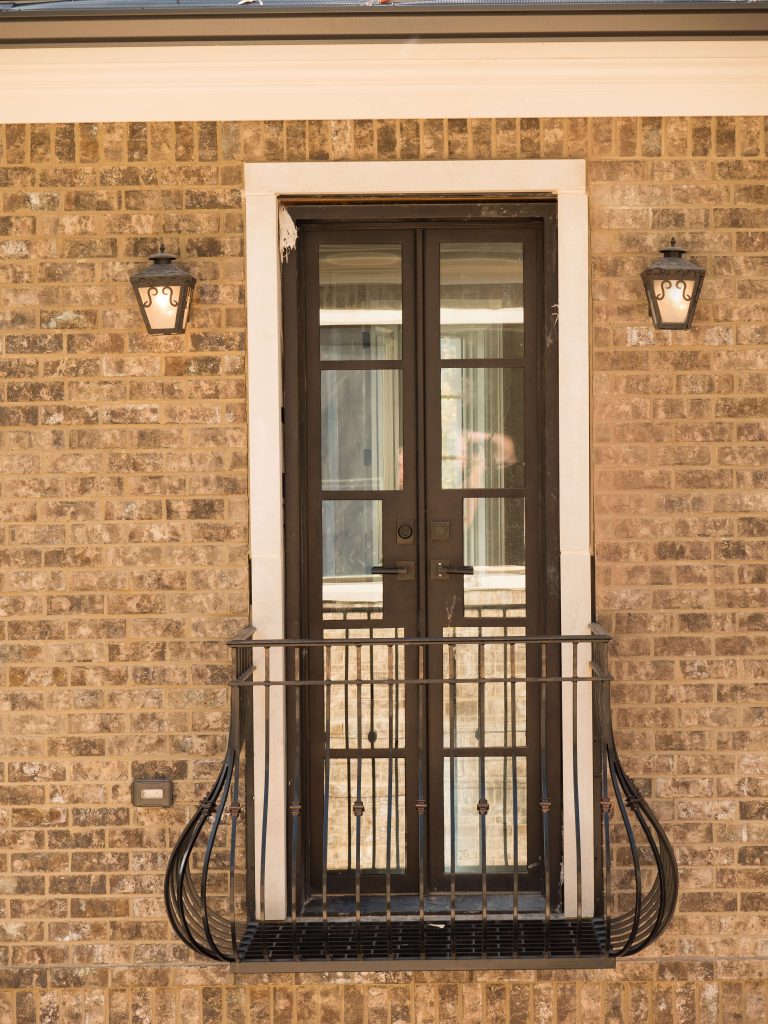 Looking over the home's modern backyard pool is a Juliette balcony fitted with a smaller version of the square door found throughout the rest of the house and a gravity-defying wrought iron platform and rail.
A Sense of Security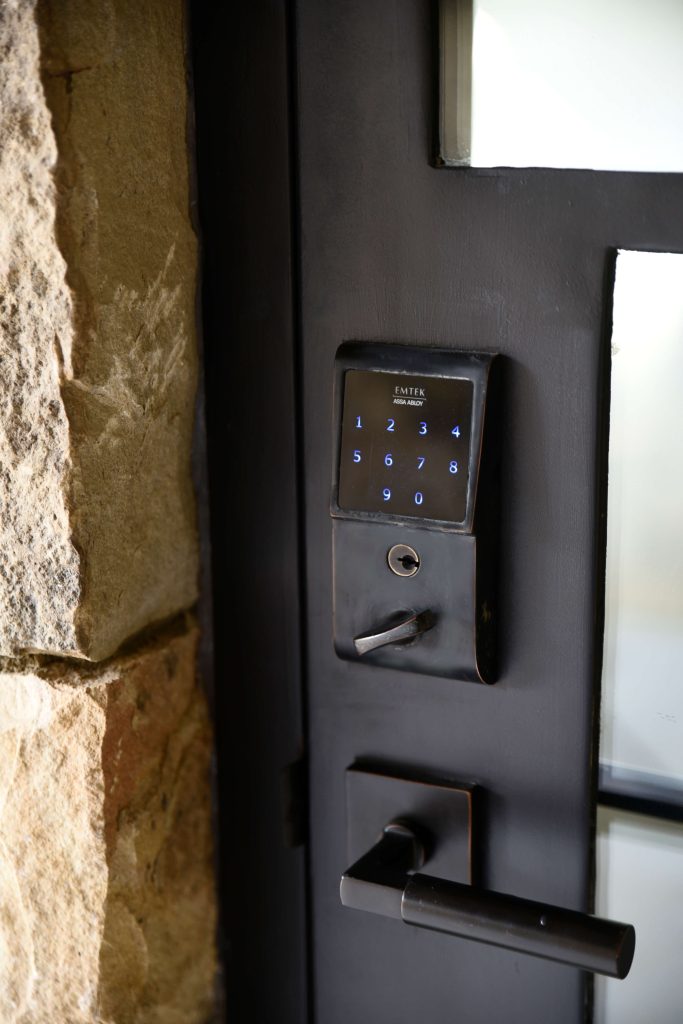 In addition to a key option, the owners of this home opted for an electronic keypad for extra security. Keypads such as this one come with durable casing and have the ability to store several unique access codes.
Design Your Own
Thinking of revamping your home's look? Contact Scardino Doors today at to start designing your new wrought iron doors. Fill out our online contact form or give us a call at 404-999-5273.